Letter from Mippa
August 2001

Dear Readers,
College. It scares me to say the word...the past year...everything
has come to this. I worked hard...but for some reason, I don't feel as
though I worked hard enough...to get into this college.
It's a great school...but...
...shouldn't it have been harder to get into Trinity? I guess the real
challenge will be to maintain good grades.
I don't know how frequently I will be writing episodes of TUA now
that I'm starting college. I'd like to say that I'll get an episode
out regularly, especially with all of the fan feedback that
I'm getting nowadays. The desire is definitely there.
But please be sympathetic. My school will be coming first,
now more than ever. I will frequent the boards, for sure...and
I will be writing on eppys. I promise. But they may take a little
slower to come out than they have for these past three episodes...
It's grown so much...the story. We now have a cast of...fourteen
characters. And now there are three websites dedicated to
TUA fandom, and who knows if there will be more popping up...
...as long as you guys keep spreading the word about this series, it
will become more popular, and more things will be coming out!
For example, if it weren't for your wonderful loyalty and
kind words, this series never would've become
a real manga like it has now...
...a manga. Wow. Who knows what the future has in store
for the Unicorn Academy...maybe we can get the manga
in print? Wouldn't that be...amazing? Bang-san, don't you think?
I'm certainly game.
Anyway. What else? Oh yeah! For those that are wanting
to put a face to the name...here are some pictures
from your dear servant's eighteenth birthday...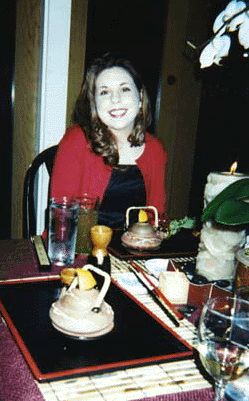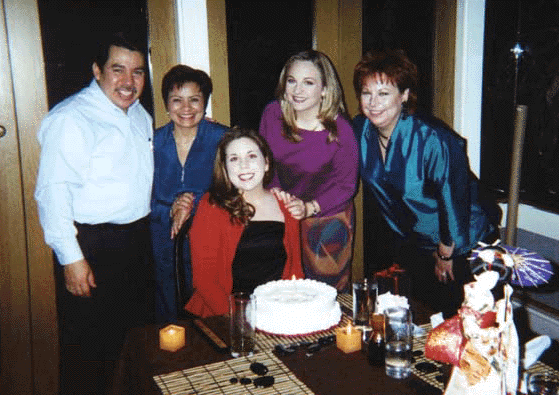 Happy now? ^^; See, m'not some goddess or anything...
on the contrary, I'm quite plain. Much like Keiko-chan. T.T
Oh! And the adorable blonde girl is Pepper! Doesn't she
just ooooooze Rina-san outta her pores?!
It's amazing!! ^o^
...or at least, I think so. ;;
Anyway! See you on the BBS! Go there! Now! ^o^